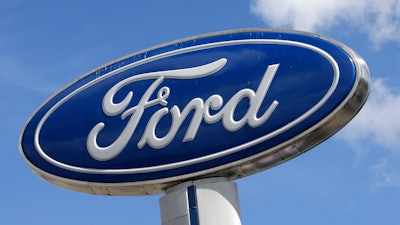 LOUISVILLE, Ky. (AP) — A deputy coroner has ruled that the death of a man at a Ford plant in Kentucky will be ruled accidental.
Jefferson County Deputy Coroner Steve Moran said in an email Wednesday evening that 41-year-old Ivan Bridgewater of Seymour, Indiana, died of blunt force trauma.
Moran said the cause of the injury remains under investigation.
Police responded to Ford's Kentucky Truck Plant in Louisville early Saturday and found emergency personnel and Ford security trying to save the man.