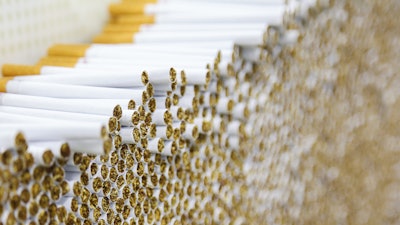 WINSTON-SALEM, N.C. (AP) — The top executive of tobacco giant Reynolds American Inc. will step down after one year in the role.
The Winston-Salem Journal reports that Reynolds' parent company, British American Tobacco PLC, said Tuesday that 46-year-old Debra Crew will depart as CEO at year's end, thus removing legacy Reynolds management. She'll be replaced by Ricardo Oberlander, a Reynolds board member who currently serves as BAT's regional director for the Americas.
Reynolds spokesman David Howard called the management change "purely a personal decision" by Crew, who he said was pursuing other opportunities.
Crew had been with Reynolds since 2014, and assumed the helm of the North Carolina-based company in January. BAT CEO Nicandro Durante had praised her management in July, after BAT acquired the 57.8 percent of Reynolds it did not already own.