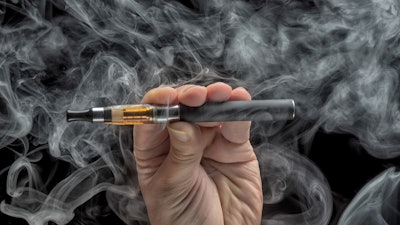 LONDON (AP) — British police say a scare at a busy London railway station has turned out to have been caused by an electronic cigarette.
British Transport Police said in a statement on Tuesday night that officers responded to Euston station in north London after receiving reports of an explosion there.
The station, a central hub for inter-city passenger trains that is connected to a major subway station, was evacuated while bomb-sniffing dogs were brought in to help search the premises.
The police statement says the investigation is ongoing, but that the small explosion "is believed to have been caused by an e-cigarette which was in a bag at the station."
No injuries were reported, although local media report that some passengers fled the station in panic.