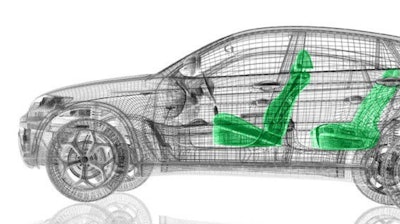 Twitter, @LearCorporation
HAMMOND, Ind. (AP) — Automotive parts supplier Lear Corp. is moving forward with construction of a new $30 million SUV seat manufacturing plant in northwestern Indiana.
The (Northwest Indiana) Times reports the Southfield, Michigan-based company plans to consolidate its Hammond and Portage operations at the new plant in Hammond that will employ about 875 workers. A groundbreaking event was held Wednesday.
The company makes the SUV seats for Dearborn, Michigan-based Ford Motor Co.
Hammond Plant Manager Michael Segvich says the new plant should be up and running by April 2019 in order to start producing for 2020 model-year vehicles.
Hammond Mayor Thomas McDermott Jr. says communities across the Chicago area in Indiana and Illinois vied for the facility. The newspaper says Hammond ended up retaining Lear with help from a $4 million tax break.