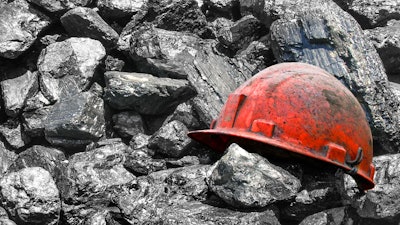 LOUISVILLE, Ky. (AP) — The Trump administration has nominated the head of a Kentucky engineering firm to run the federal agency that regulates and cleans up former surface mines.
Steve Gardner, president and chief executive officer of Lexington consulting and engineering firm ECSI, has been nominated for the top job at the Interior Department's Office of Surface Mining Reclamation and Enforcement.
Interior Secretary Ryan Zinke said in a release that Gardner is "highly regarded in the mining industry for his extensive experience and insight."
"Steve will help Interior take the proper steps forward to ensure American energy dominance is achieved, while also being a responsible steward of American lands," Zinke said Thursday.
The mining agency is responsible for establishing the program to reclaim surface coal mining operations by restoring the natural environment altered by blasting and surface mining. It was created by the 1977 Surface Mining Control and Reclamation Act.
Gardner, a longtime coal industry advocate, has served on the University of Kentucky's Mining Engineering Foundation and the Kentucky Geological Survey. In 2014, he penned an opinion piece in the Lexington newspaper that was critical of the surface mining office and EPA during the Obama administration.
"Many in Environmental Protection Agency have shown a disingenuous attitude and demonstrated hidden agendas," Gardner wrote, "many times cooperating with environmental activists, showing clear conflicts of interest while reinterpreting longstanding regulatory policy and retroactively changing rules."
Kentucky Sen. Rand Paul said in a release Thursday that Gardner's nomination is a "welcome relief" to the coal industry.
Environmentalists criticized Gardner's lack of experience as a government regulator and defense of mountaintop removal mining, a controversial mining technique that alters landscapes with blasting and dumping into valleys.
"Throughout his career, Steven Gardner has shown he will always take the side of the coal industry," Erin Savage with Appalachian Voices said in a statement. "He is not the director Appalachian communities need to protect and advance their future."
Gardner's consulting company, which he has run since 1983, specializes in natural resources, energy, mining, environmental issues and sensitive land use issues.