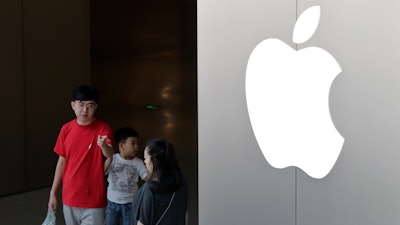 AP Photo/Andy Wong, File
SHANGHAI (AP) — Apple Inc. says it will investigate underpayment of bonuses after workers staged a night protest at an iPhone supplier in eastern China.
Witnesses said hundreds gathered Wednesday night to protest unpaid bonuses that were promised by labor brokers who recruited staff for Jabil Inc.'s Green Point factory in Wuxi city.
Apple said Thursday it will require Jabil to survey employees and "create an action plan" to ensure promised bonuses get paid.
Apple has been publishing the names of its top suppliers since 2012. It ramped up supply chain oversight following negative reports about worker suicides and factory explosions.