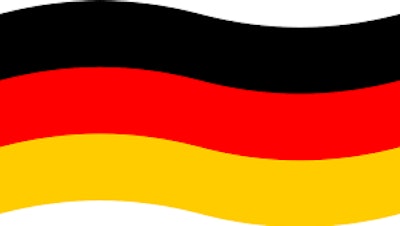 BERLIN (AP) — German factory orders rose sharply in August, driven by both foreign and domestic demand, in a strong sign for the country's industrial activity.
The Economy Ministry reported Friday that industrial orders rose 3.6 percent in August over the previous month, following a 0.4 percent drop in July. Domestic orders rose 2.7 percent while foreign orders grew 4.3 percent, powered by a 7.7 percent increase in orders from non-eurozone countries. Orders from within the eurozone fell 1 percent.
ING economist Carsten Brzeski says that "combined with strong business surveys showing production expectations as well as orders books close to record highs, the German industry looks all set to end the year at maximum speed."