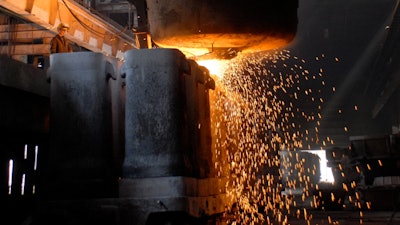 ArcelorMittal
CONSHOHOCKEN, PA. -- ArcelorMittal is closing part of a Philadelphia-area steel plant and will lay off about 150 workers as a result.
Spokeswoman Mary Beth Holdford says the Luxembourg-based company isn't closing the entire Conshohocken works.
Rather, the steelmaker is closing the facility's rolling mill. Workers at the Conshohocken plant will continue to heat treat, finish and inspect steel rolled at other mills in Coatesville, Pennsylvania and Burns Harbor, Indiana.
United Steelworkers president Leo Gerard called the news "another direct blow to our national security." He says the steel rolled in Conshohocken had been used to make various Army vehicles and Navy craft.
Holdford says the layoffs will have "minimal impact" on the company's customers.