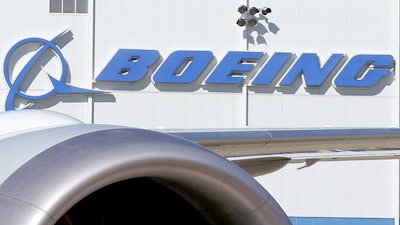 Boeing picked Triumph Group as a major supplier for its T-X Air Force training jet.
If the Air Force awards the contract to Boeing, Triumph's Aerospace Structures business unit, located in Red Oak, Texas, will supply the wing, vertical tail and horizontal tail structures, with opportunities for additional work, generating 950 direct and indirect jobs.
This announcement follows Boeing's May 15 decision to assemble T-X at its St. Louis facility.
The first two new, purpose-built T-X aircraft have proven the design's low-risk, performance and repeatability in manufacturing.
Triumph Group designs, engineers, manufactures, repairs and overhauls a broad portfolio of aviation and industrial components, accessories, subassemblies, systems and aircraft structures.
Boeing T-X is a training system designed specifically for the Air Force training mission. It will replace the service's fleet of aging T-38 aircraft. The initial acquisition, for 350 aircraft and the associated ground based training and support, is valued at up to $16 billion. Initial operating capability is planned for 2024. The contract award is expected by the end of the year.