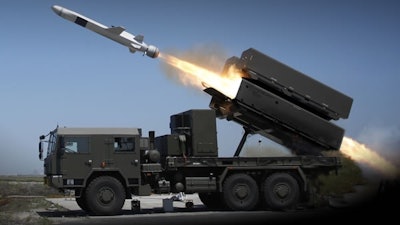 Kongsberg
Ducommun has been chosen by Raytheon to build fire control systems for the Naval Strike Missile (NSM), an advanced weapon for the U.S. Navy's over-the-horizon requirement for its littoral combat ships and future frigates.
The partnership will support manufacturing jobs at Ducommun's Berryville and Huntsville, Arkansas, operations.
The Naval Strike Missile is a long-range, precision anti-ship and land-attack missile that provides superior strike capability against heavily defended land and sea targets.
The weapon originated in Norway, and Raytheon and Kongsberg Gruppen are teaming to produce it in the United States and make the technology available to the Navy.
Raytheon is assembling a manufacturing and supplier team for U.S. production of the weapon.
Work on the fire control systems is expected to begin in late 2017 at both the Berryville and Huntsville locations.