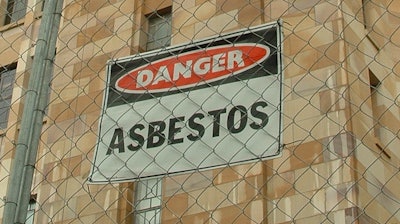 iStock
GROVETON, N.H. (AP) — The Vermont developer of an asbestos processing plant is interested in locating it at a former paper mill plant in New Hampshire.
The Caledonian Record reports Howard Manosh, of Morrisville, Vermont, co-owner of Vermont Asbestos Group, would like to transport asbestos and rock waste to a plant at the former Wausau Paper mill in Groveton to convert it into chemicals.
The Record reports the plan, still preliminary, stems from a 2013 cleanup settlement of the now-inactive asbestos mine at Belvidere Mountain in Vermont. The mine was run by Vermont Asbestos Group before it was shut down more than 20 years ago, due to health reasons.
A message seeking comment on the proposal was left Wednesday for Bob Chapman, owner of the former mill property.