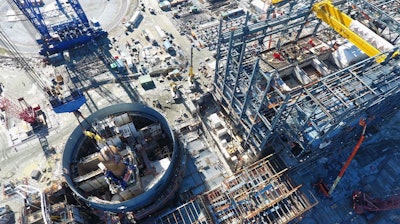 SCE&G
COLUMBIA, S.C. -- Another lawsuit has been filed against one of the two utilities that bailed on a South Carolina nuclear power project last month.
The latest lawsuit filed Monday is a class action suit on behalf of 10 people in Fairfield County, where the two abandoned reactors were being built alongside an existing unit at V.C. Summer Nuclear Station.
The lawsuit against South Carolina Electric & Gas and its parent company SCANA asks a judge to freeze all the money received from a settlement with Toshiba, the parent company of the project's main contractor, Westinghouse, which went bankrupt in March.
The suit also asks to freeze the utility's profits and dividends.
At least two other lawsuits have already been filed over the failed plants.
SCE&G co-owned the project with state-owned Santee Cooper.