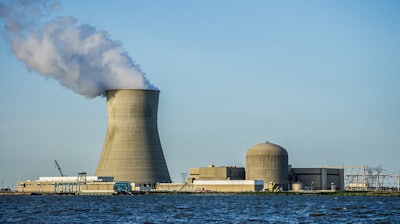 Flickr
COLUMBIA, S.C. (AP) — Two South Carolina power customers have sued the board of state-owned utility Santee Cooper, accusing it of unconstitutionally raising rates to pay for a failed nuclear power plant project.
The lawsuit, obtained Saturday by The Associated Press, was filed Aug. 23 in Berkeley County, where Santee Cooper is located. It accuses the utility of raising rates and approving agreements pertaining to the project at V.C. Summer Nuclear Station without a formal timeline from contractor Westinghouse Electric.
The board's decision to move forward with actions including rate hikes, without having that document, "was not in good faith, inconsistent with the care an ordinarily prudent person in a like position would exercise under similar circumstances, and not in the best interest of Santee Cooper or its ratepayers," attorneys for the plaintiffs wrote.
The lawsuit is seeking class-action status. Santee Cooper didn't immediately return a message seeking comment Saturday.
The utility and South Carolina Electric & Gas Co. decided July 31 to bail on the V.C. Summer expansion after jointly spending nearly $10 billion, much of that through rate hikes since 2009. The next day, SCE&G filed a request to recoup $5 billion over 60 years, with at least $2.2 billion of that coming from customers' bills.
The abrupt end left thousands jobless and brought a backlash from lawmakers and customers, who have spent about $2 billion on the project through rate hikes thus far. Santee Cooper's customers paid more than half a billion of that.
Legislative panels created to investigate the debacle started meeting Tuesday. Ratepayers have also sued SCE&G, accusing the company of mismanaging the project and concealing money problems from its customers.
Santee Cooper announced Friday longtime CEO Lonnie Carter was stepping down, making him the first executive to leave in the wake of the project failure.
Santee Cooper, the state's largest utility, is the source of electricity for about 2 million people across South Carolina. It directly sells power to nearly 177,000 customers in Berkeley, Georgetown and Horry counties, as well as 26 large industrial customers, including Joint Base Charleston. It also provides electricity to the state's 20 electric cooperatives and a dozen municipal utilities.
Gov. Henry McMaster has said he's talking with other utilities about the possibility of buying out Santee Cooper's 45 percent share of the project or even buying the state-owned utility outright as a way to complete at least one of the two reactors. Santee Cooper officials have said there are no credible offers.
Renewing construction would take at least a year, as SCE&G and the new utility would have to negotiate their own terms as well as new construction and engineering contracts. A restart, SCE&G CEO Kevin Marsh has said, rests on getting a federal grant — something the Trump administration has so far denied — and being able to collect $2 billion in federal tax credits, now unavailable because the delayed project won't meet a federal deadline for the plants being operational.