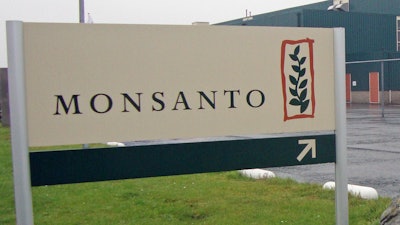 Agribusiness giant Monsanto is considering whether to go ahead with a planned seed-processing and distribution facility after the mayor of an Indianapolis suburb dropped his support of giving property tax breaks toward the project.
The decision comes just weeks after Monsanto submitted plans to spend almost $29 million on the facility in a Greenwood industrial park. Greenwood Mayor Mark Myers tells the (Franklin) Daily Journal (http://bit.ly/2sJho1C) he decided to withdraw the tax break request after he and other city officials received numerous messages from residents opposed to the project.
The St. Louis-based company had sought $1.6 million in tax breaks over 10 years on research, manufacturing and other equipment. Monsanto spokeswoman Christi Dixon tells The Associated Press the company is exploring its options for leasing a warehouse in the area.