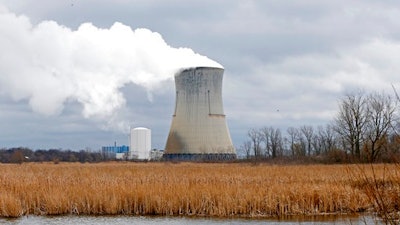 AP file
A nuclear plant in the Czech Republic is backpedaling after its decision to hold a bikini contest for potential internships.
USA Today reports that the facility, located in the Southern Czech Republic town of Temelin, posted images of women wearing bathing suits and hard hats on its Facebook page last week, encouraging followers to vote for their favorites. The winner would then be crowned "Miss Energy 2017," and earn a two-week internship at the nuclear power station.
Many commenters pointed out the sexist nature of the campaign, at which point the posts were removed.

CEZ Group, the owner of the plant, issued an apology after the backlash ensued. "The purpose of the competition was to promote technical education," the company said, according to TIME. "But if the original vision raised doubts or concerns, we are very sorry."
CEZ went on to say that all 10 women would be offered an internship.