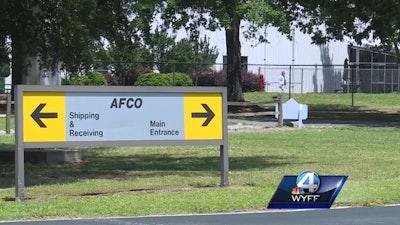 WYFF Channel 4
South Carolina News WYFF-4 is reporting that an automotive fuel pumps plant in the town of Anderson will cease its operations in 2018, putting 346 people out of work.
Associated Fuel Pump Systems Corp. (AFCO) is a global joint venture between brands companies Bosch and Denso. The JV will also dissolve in 2018, due to a dip in demand for the fuel pumps manufactured at the plant.
According to the report, AFCO employees will have opportunities to apply for positions at Bosch or Denso. After that, the companies will offer "competitive severance packages." Bosch reportedly plans to move its fuel pump manufacturing to Brazil, and Denso will relocate its fuel pump manufacturing to Athens, Tennessee.