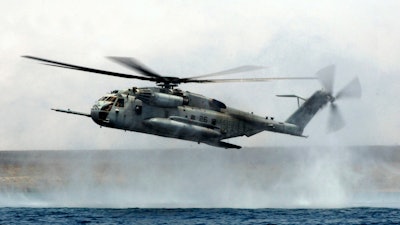 Sikorsky Aircraft Corp. recently received a $55 million modification to a previously awarded $3.5 billion contract for new CH-53K King Stallion helicopters. Manufacturing will take place at Sikorsky's plant in Stratford, Connecticut and is expected to be completed by March 2022.
The CH-53K will be an upgrade to the current series of Sea Stallion heavy-lift helicopters, which have been in use for more than 50 years. The Sea Stallion saw extensive action during the Vietnam War, and has been a staple for Naval missions that have encompassed humanitarian aid, combat troop delivery, search and rescue, and medical evacuation.
The primary driver of the contract is an aging fleet whose maintenance needs have brought their cost effectiveness into question. According to defenseindustrydaily.com, the current fleet of Sea Stallions average 15 years of service and require more than 40 hours of maintenance for every hour of flight time. This translates to nearly $20,000 in costs per hour of flight.
The new King Stallion will be able to carry a cargo load of 27,000 pounds 110 nautical miles at an altitude of 3,000 feet.