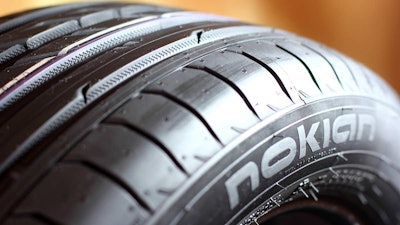 DAYTON, Tenn. (AP) — Finnish tiremaker Nokian plans to build a new $360 million plant in Tennessee, creating 400 new jobs.
State economic development officials said Wednesday the project in Dayton represents the largest investment in the history of southeastern Tennessee's Rhea County.
Republican Gov. Bill Haslam says Nokian Tyres' decision was dependent on recent passage of a bill that included tax cuts for manufacturers. Those reductions were part of a package that also featured hikes in the state's gas and diesel taxes to pay for road and bridge projects.
Nokian makes tires aimed at demanding conditions such as snow and other harsh driving conditions.
The Dayton plant will focus on car, SUV and light truck tires. Construction on the 830,000-square foot (77,000-square meter facility is scheduled to begin early next year and be completed in 2020.