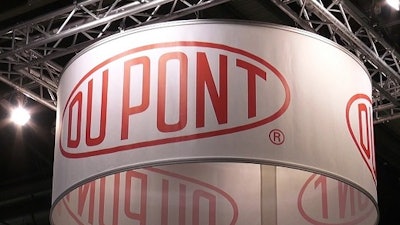 Flickr
WILMINGTON, Del. (AP) — DuPont is selling part of its crop protection business to FMC Corp. and buying FMC's health and nutrition unit.
The sale will help DuPont meet European Commission requirements for its pending merger with Dow Chemical. The European Union approved the merger Monday, after Dow and DuPont agreed to split off enough companies to satisfy the EU's monopoly concerns.
DuPont and Dow Chemical plan to join in a $62 billion deal and then break apart into three separate companies focused on agriculture, material science and specialty products.
The deal with FMC includes $1.2 billion in cash and $425 million of working capital. It is targeted to close in the fourth quarter, subject in part to the closing of the merger between DuPont and Dow Chemical.
The companies expect the merger to close between Aug. 1 and Sept. 1. They still anticipate their planned spinoffs to take place within 18 months after closing.
Dow Chemical is based in Midland, Michigan. DuPont has its headquarters in Wilmington, Delaware.