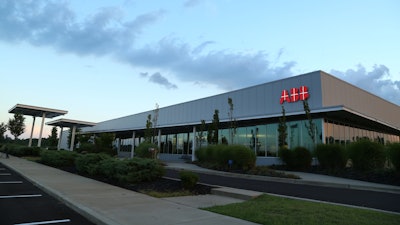 ABB recently unveiled the results of U.S.-based operational investments of more than $60 million. Power distribution and residential circuit protection developments will expand its range of installation products from Thomas & Betts, the business ABB acquired in 2012.
This builds on the $10 million investment to localize production in Senatobia, Mississippi for a range of electrical components and systems previously manufactured overseas. The new 85,000 square foot manufacturing plant, which opened in October 2016 currently employs over 100 local employees with plans to increase to 300 in the next five years.
In total, with additional investments in the sales team, logistics and other product development, ABB has invested more than $100 million in the U.S. market alone, since its $3.9 billion purchase of Thomas & Betts.