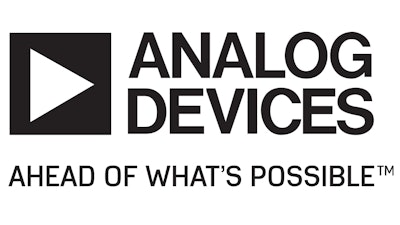 (Business Wire) Analog Devices, Inc. has announced the completion of its acquisition of Linear Technology Corporation. The combination creates a company with a comprehensive suite of high-performance analog offerings. Engineering, manufacturing, sales and support operations will be integrated into Analog Devices.
The deal, first announced last summer, will create a company with combined cash and stock values of approximately $30 billion, with annual revenues of nearly $5 billion.
"The combination of Analog Devices and Linear Technology creates an analog industry powerhouse," said Vincent Roche, ADI President and Chief Executive Officer. "Together, we are capable of solving more of our customers' biggest and most complex challenges at the intersection of the physical and digital domains. We expect that this combination will create tremendous value for our customers, our employees, and our shareholders for many years to come."
ADI also announced that Robert H. Swanson, former Executive Chairman of Linear Technology, has been elected to the ADI Board of Directors, effective immediately after the closing of the acquisition.
Mr. Swanson, a founder of Linear Technology, has served as Executive Chairman of the Linear Technology board of directors since January 2005. Prior to that time, he served as Chairman and Chief Executive Officer of Linear Technology since its incorporation in 1981.
ADI expects Linear Technology to contribute between $160 million to $170 million in revenue to ADI's second fiscal quarter of 2017. This revenue range includes a reduction of approximately $30 million related to a purchase accounting adjustment for Linear's North America distributor deferred revenue where revenue is recognized on a sell-through basis, and represents ADI's current best view of Linear's business performance through the end of ADI's second fiscal quarter of 2017
ADI also expects its non-GAAP interest and other interest expense to be approximately $60 million in the second quarter of fiscal 2017, approximately $70 million in the third quarter of fiscal 2017, and approximately $60 million per quarter thereafter.