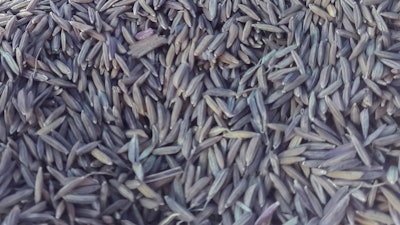 KANSAS CITY, Kan. (AP) — A Chinese national living in Manhattan, Kansas, is guilty of conspiring to steal proprietary rice seeds developed in the U.S. and giving them to visitors from China.
A federal jury on Thursday convicted 50-year-old Weiqiang Zhang of conspiracy to steal trade secrets, conspiracy to commit interstate transportation of stolen property and interstate transportation of stolen property.
Zhang was a rice breeder for Ventria Bioscience in Junction City, Kansas, which develops genetically engineered rice for use in therapeutic and medical fields.
Trial evidence indicated Zhang took hundreds of seeds from Ventria and stored them at his home Manhattan. In 2013, officials with a crop research institute in China toured facilities in the Midwest with Zhang. Federal officials found Ventria seeds in the visitors' luggage as they prepared to return to China.