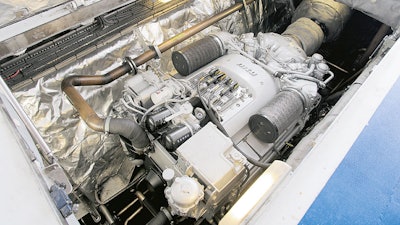 Rolls-Royce has announced plans to streamline its Marine business due to a "continuing weakness in the maritime market." Rolls-Royce's Marine business supplies a range of technology and services to customers operating merchant, offshore and naval vessels.
Planned measures entail a series of cost reduction initiatives that will result in the loss of around 800 jobs worldwide, saving about $50 million annually.
Part of the restructuring will also include a proposed R&D center for the development of new propulsion products, and an expanded services hub for Northern Europe. Both would be located Ulsteinvik, Norway.

The company sees these moves as a way to improve the affordability and competitiveness of their Marine business. The proposed job cuts are in addition to the reduction of 1,000 employees in May and October of last year. The Marine business currently employs around 4,800 people in 34 countries.