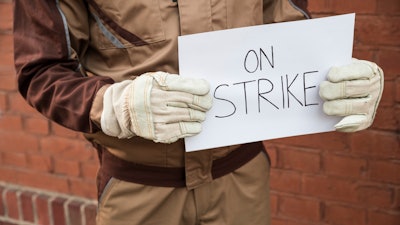 WATERFORD, N.Y. (AP) — A strike by hundreds of union workers at an upstate New York chemical plant is now into its fourth week.
Some 700 members of an IUE-CWA local walked off the job earlier this month at Momentive Performance Materials in the Saratoga County town of Waterford, on the Hudson River north of Albany. The union went on strike after contract talks failed over the company's plans to cut in health insurance and other benefits.
Scores of workers spent Thanksgiving walking picket lines while one striker cooked a turkey in an outdoor fryer and supporters in the community dropped off food for the holiday meal.
Supervisors and newly hired, non-union replacement workers are operating the plant, which makes industrial sealants, adhesives and water repellents.
The facility was owned by General Electric until 2006.