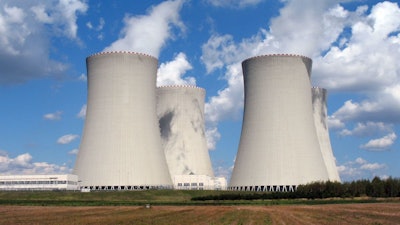 HOLLYWOOD, Ala. (AP) — The nation's largest federal utility is selling an unfinished nuclear power plant in northeast Alabama.
The Tennessee Valley Authority utility is holding an auction Monday for the Bellefonte Nuclear Plant. Minimum bids are set at $36.4 million, and one company has already said it's offering more than that.
The utility says it wants the property used in a way that will benefit the surrounding economy of the Tennessee Valley.
Work began at the site in the mid-1970s, but the utility never finished the two-reactor plant as demand for electricity softened.
The purchaser will get buildings and 1,600 acres of land on the Tennessee River.