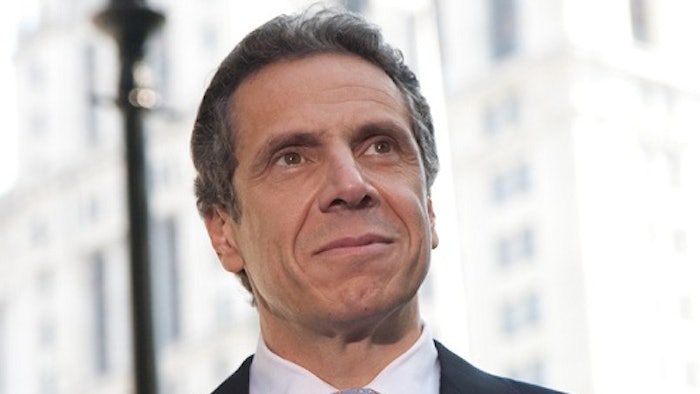 ALBANY, N.Y. (AP) — Several power plant owners sued New York state energy regulators Wednesday over the state's approval of billions of dollars in subsidies for aging nuclear plants.
The suit filed in Manhattan federal court argues the bailout represents an illegal interference with the federal government's role in regulating electric rates, and will unfairly burden the ratepayers who will pay for the subsidies, which could cost nearly $8 billion over 12 years.
"This a bad deal for New Yorkers, who will see their electric bills go up across the state," said Jonathan Schiller, whose firm Boies, Schiller & Flexner is representing the plaintiffs, some of whom operate natural gas and coal-fired plants in the state. "This subsidy will cost New Yorkers as much as $7.6 billion in payments to a single company. This is illegal."
The plaintiffs include Eastern Generation LLC, the Electric Power Supply Association, NRG Energy Inc., Roseton Generating LLC, Selkirk Cogen Partners L.P., Dynergy Inc., and the Coalition for Competitive Electricity.
The state's Public Service Commission approved the investment in upstate nuclear plants earlier this year as part of a broader energy policy crafted by Democratic Gov. Andrew Cuomo. Cuomo argues that the investment in nuclear will allow the plants to remain open while the state reduces its use of fossil fuels and ramps up its reliance on renewable sources such as wind and solar. The cost of the subsidies is expected to total about $2 a month for average residential customers.
Audrey Zibelman, chairwoman of the Public Service Commission, said the agency planned to "vigorously defend" the state's plan.
"The frivolous lawsuit is right out of fossil fuel industry's playbook to deny and thwart actions to combat climate change," she said in a statement.
While some environmental groups support the nuclear subsidies as a necessary part of reducing the use of coal and natural gas, other renewable energy advocates say they're an unnecessary investment in a potentially hazardous industry.