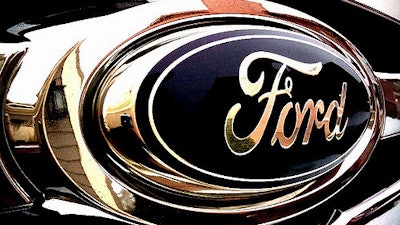 DETROIT (AP) — Ford expects its pretax profit to fall next year, but to improve in 2018 as it invests in emerging businesses.
The company is projecting adjusted pretax profit of $10.2 billion this year, lower than the record $10.8 billion it booked last year. It had initially forecast a profit equal to or better than last year, but pulled back last week after announcing a $640 million recall of 2.4 million vehicles.
Ford says profit from its core automotive business will improve every year between now and 2018. But it is aggressively investing in emerging opportunities, including the electrification of its vehicle fleet and the development of autonomous cars.
Ford updated its outlook Wednesday during its annual investor day.
Shares of Ford Motor Co. fell less than one percent in pre-market trading.