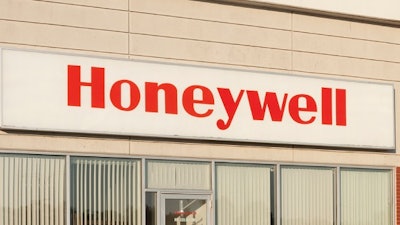 ATLANTA (AP) — Manufacturing and engineering company Honeywell announced Monday that it will create a software development center in Atlanta and relocate a key division's headquarters to the city, two moves totaling about $19 million and requiring about 800 employees.
Company and government officials said most of the software development center jobs are full-time software engineering posts or related roles. The company's Home and Building Technologies headquarters will have about 100 employees. It's not clear how many of those will be new or local hires.
"As Fortune (500) brands continue to choose Georgia for their digital operations centers, they are redefining our economic makeup and opening up more and more opportunities for high-paying jobs right here in Georgia," Gov. Nathan Deal said Monday at an event to announce the projects.
Honeywell officials say the state of Georgia and city of Atlanta offered about $2 million in grants and the state offered another $10 million in tax credits tied to employment totals. The company is based in Morris Plains, New Jersey, but already has about 1,000 employees at 11 locations in Georgia.
Krishna Mikkilineni, Honeywell's senior vice president of engineering, operations and IT, said the software development center will focus on technology for planes, cars, homes and other buildings and plans to employ around 730 people within a few years.
With Atlanta's "technology innovation ecosystem" and its industries, he said, "We felt ... that this is really the place for us to grow."
Terrence Hahn, president of the Home and Building Technologies division, said its products are in more than 150 million homes and 10 million other buildings worldwide, including security and fire safety systems. Hahn said the division will work closely with the software development center as it creates new products.