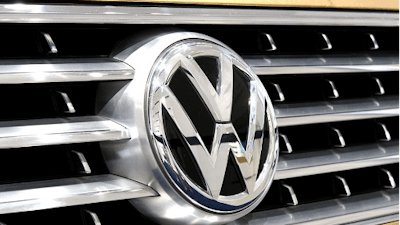 Pixabay
NASHVILLE, Tenn. (AP) — The National Labor Relations Board is ordering Volkswagen to engage in bargaining with a group of skilled-trades workers who voted to be represented by the United Auto Workers union at the German automaker's lone U.S. plant in Tennessee.
According to unanimous order released Wednesday, Volkswagen's rejection of an earlier ruling in favor of the UAW at the plant "constitutes an unlawful failure and refusal to recognize and bargain."
UAW Secretary-Treasurer Gary Casteel said the order shows that Volkswagen has been "operating in violation of federal law by refusing to come to the bargaining table."
"As Volkswagen slowly emerges from the global emissions scandal, the company also has an opportunity to improve employee relations in the U.S.," Casteel said. "We urge Volkswagen to accept the NLRB order and bargain with the local union at the earliest possible date."
About 160 skilled-trades workers who specialize in repair and maintenance of machinery and robots at the plant voted last year to be represented by the union. But Volkswagen has argued that labor decisions should only be made by the plant's entire hourly workforce of about 1,400 employees.
The NRLB in a 2-1 ruling in April agreed with the union that the skilled-trades workers "share a community of interest" in terms of qualifications, training, supervision and hours that are distinct from production workers in the assembly, body weld and paint shops.
Volkswagen has said it plans to take legal action to appeal the NLRB ruling. A spokesman did not immediately return a message seeking comment Wednesday.
Republican politicians in Tennessee and across the South have long spoken out against the UAW gaining a foothold among foreign owned plants.
A 2014 vote among all hourly workers at the Volkswagen plant resulted in a 712-626 defeat for the union that leaders blamed on unfounded fears sown by labor opponents before the election.