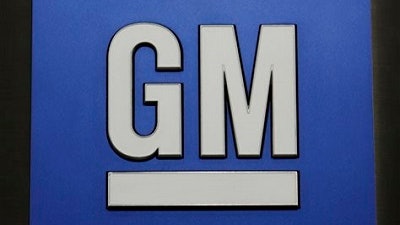 AP file
DETROIT (AP) — A federal judge has ruled that owners of General Motors cars recalled for defective ignition switches can sue the company for any loss in the cars' value. But the judge threw out broader loss-of-value claims from owners of GM cars that weren't recalled.
Judge Jesse Furman in New York issued the ruling Friday on a motion from General Motors to dismiss the claims. He wrote in a 103-page opinion that the ruling "significantly curtails" the size of the plaintiffs' potential recovery.
Seattle attorney Steve Berman says the split decision still allows owners of at least 11 million to 12 million cars that had defective ignition switches to sue the automaker. But Furman's opinion said the argument that all GM cars lost value because of the recalls was unsound.
GM spokesman Jim Cain said decision was a big win for the company because the judge tossed out the broader claims that a series of recalls in 2014 damaged the company's reputation and devalued all GM cars. Had the plaintiffs won on the reputation claim, it would have exposed the company to many more lawsuits and could have placed any manufacturing company with a recall at risk of lawsuits, Cain said.
Yet to be decided are loss-of-value claims for cars involved in other GM recalls.
In 2014, GM issued over 60 recalls covering more than 25 million vehicles. The embarrassing recalls included 2.6 million small cars such as the Chevrolet Cobalt for ignition switches that could slip out of the run position and cause cars to unexpectedly stall. That would knock out power steering and brakes, causing crashes. The air bags also were disabled. The ignition switches are linked to at least 124 deaths and 275 injuries.
Cain said other ignition switch recalls weren't as serious and were fixed with changes to keys, so loss of value claims will be hard to prove.
Berman, the lead attorney for economic loss plaintiffs, says he plans to appeal the ruling on the broader loss-of-value claims.