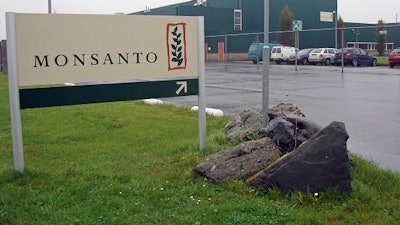 Wikimedia
BERLIN (AP) — German drug and chemicals firm Bayer says it has increased its offer for U.S. seed company Monsanto Co. to $125 per share from its initial bid of $122 per share.
Bayer AG said Thursday the revised all-cash offer follows several weeks of talks with Monsanto.
Bayer did not reveal the new offer's valuation of Monsanto as debt obligations will have changed since the previous offer which valued the company at $62 billion.
It said it has "comprehensively addressed" Monsanto's concerns and "is prepared to make certain commitments to regulators, if required, to complete the proposed acquisition."
Monsanto, based in St. Louis, Missouri, rejected the initial bid in May, calling it "incomplete and financially inadequate."
A combination would create a company with a strong presence in the U.S., Europe and Asia.