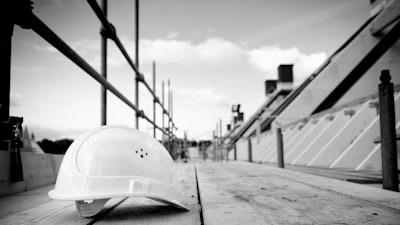 WASHINGTON (AP) — U.S. companies added jobs at the slowest pace in three years in April, a private survey found, a sign that slower growth and volatile financial markets could weigh on hiring. Payroll processor ADP said Wednesday that businesses added 156,000 jobs in April, down from 194,000 in March.
Manufacturers shed 11,000 jobs, after losing 3,000 the previous month. Services firms added 166,000, down from 189,000. The slowdown was also driven by weaker hiring at medium and larger companies. Small businesses added jobs at the same pace as previous months.
The economy barely expanded in the first three months of the year, growing just 0.5 percent at an annual rate, the weakest showing in two years. Stock prices, meanwhile, fell 15 percent at the beginning of the year, which may have caused wealthier consumers to pull back on spending.
Those trends "may have had some impact on senior managers at some companies and their thinking about hiring and investment," Mark Zandi, chief economist at Moody's Analytics, said. Moody's compiles the ADP data. The figures come just two days before the U.S. government's official jobs report. The ADP numbers cover only private businesses and often diverge from the official figures.
Economists forecast that employers added 200,000 jobs in April, while the unemployment rate remained five percent.
Some economists cautioned against reading too much into one month's data. Zandi argued that other recent job market figures, such as the number of people seeking unemployment benefits each week, still point to steady hiring.
There are some faint signs that growth could pick up from the weak first quarter. Auto sales picked up in April after falling off a bit the previous month, and sales of existing homes rose in March.