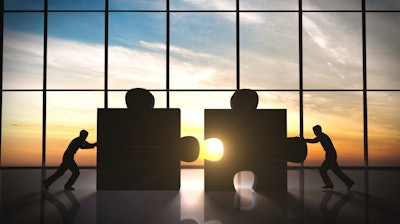 PwC recently unveiled their Industrial Manufacturing Q1 M&A brief, with the following highlights:
Deal value increased in the sector during the first quarter, both sequentially and year-over-year. Driven by substantial megadeal growth – there were three deals valued at over $1 billion in the first quarter – average deal values increased to $691 million. They included Tyco International's intent to merge with Johnson Controls, Inc. in a reverse takeover transaction valued at $22.6 billion. The new company expects to deliver at least $500 million in operational efficiencies after the transaction is completed.
The number of within-border transactions increased 10 percent from a year ago, representing 78 percent of industrial M&A activity in the current quarter.
Deal volume declined both sequentially and year-over-year.
According to PwC, deal volume and value are expected to increase as the global economy and industrial manufacturing sector continue to improve. Strong growth in emerging markets, a rebound in equity prices and stronger company margins (driven in part by lower energy costs) should boost activity, especially in China.
A more in-depth perspective is available at www.pwc.com/us/assemblingvalue.