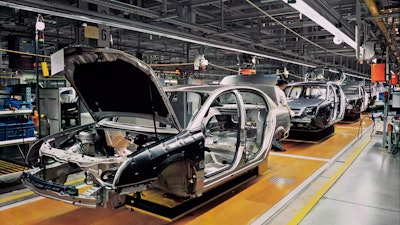 (AP) — U.S. factories cranked out more autos, furniture and food last month, boosting production by the most since July.
The Federal Reserve says manufacturing output rose 0.5 percent in January, after falling in four of the previous five months. Overall industrial production, which also includes mining and utilities, jumped 0.9 percent, the most in 14 months.
The data suggests U.S. manufacturing may be recovering after struggling last year. The strong dollar and weak overseas growth have cut into exports and corporate profits, but Americans are also spending at a solid pace, offsetting some of the overseas drag.
Utility production jumped 5.4 percent as Americans turned up the heat in their homes after an unseasonably warm December. Mining output, which includes oil and gas drilling, was flat after four months of declines.