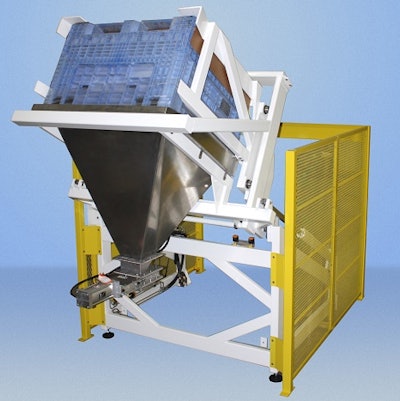 Material Transfer (Allegan, MI) introduces the Lift & Seal Container Discharger. This unit accepts a container of material loaded at floor level and discharges the contents into an existing hopper. The Lift & Seal System seals the container to the stainless steel pour hood for dust-tight discharge, eliminating product contamination. The pour hood includes an air actuated slide gate for material flow control. Other features include:
A continuously welded tubular steel frame, rigid conduit and hydraulic lines.
A carbon steel NEMA 4 control enclosure.
Safety caging and two-hand controls for enhanced operator safety.
An FDA White epoxy exterior, for easy equipment cleaning.
All units are custom designed for the user's application requirements.
www.materialtransfer.com; 800-836-7068