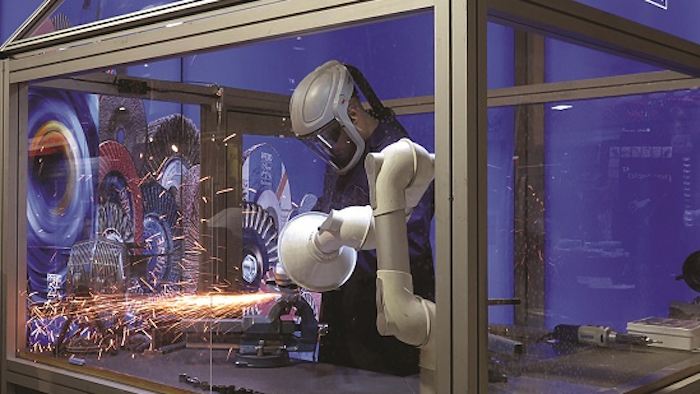 PFERD INC. (Milwaukee, WI) will highlight its precision products and power tools as well as its PFERDVALUE program in booth N2004 at FABTECH 2016, November 16-18, 2016, at the Las Vegas Convention Center. The company will feature products from its comprehensive line of metal cutting and finishing products such as files, burs, brushes, grinding and cutting wheels and power tools with focus on its POLIFAN-CURVE flap discs for rough and finish grinding applications and its thin cut-off wheels, among others. Other highlights:
Integrated within the exhibit will be interactive demonstrations on PFERDVALUE, a program addressing increased operator efficiency, health and safety as well as process optimization.
The interactive displays will allow visitors to experience the four cornerstones of PFERDERGONOMICS, reduced vibration, noise and emissions and improved haptics, which increases operator comfort by reducing operator force and effort during metalworking applications.
PFERDEFFICIENCY, the other component of PFERDVALUE, focuses on work-in-process to ensure cost savings and productivity increases. The thrust of the program lies in four basic tenets: Energy savings, waste savings, time savings and resource savings.
www.pferdusa.com; 800-342-9015