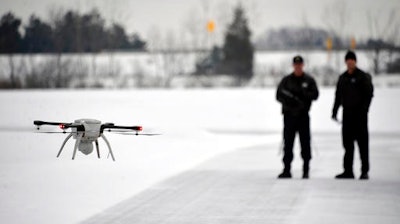 AP file
ALBANY, N.Y. (AP) — New York state is betting that it can become a hub for the development of drone technology.
The state announced a $5 million investment in the industry on Tuesday. Officials say the money will "jumpstart" what they say is an exciting economic opportunity for central New York.
Specifically, the money will support the development of drone research, testing and manufacturing facilities as well as the creation of an innovation district between Syracuse and Rome.
Unmanned aerial technology has been identified as a key opportunity for the central New York region, with officials hoping it could produce high-tech jobs for the local economy.
Democratic Gov. Andrew Cuomo calls drone technology an "emerging sector with high-growth potential."