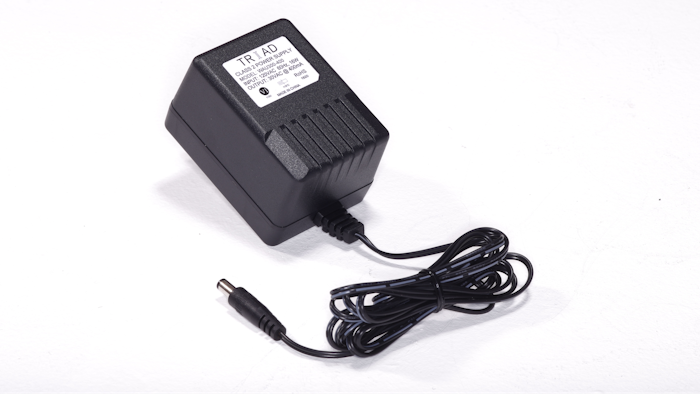 With its green-friendly power design, the new advanced WAU Series Wall Plug-In AC Power Supply from Triad Magnetics (Perris, CA) may be the industry's first AC external power supply (EPS) to meet the Level VI energy efficiency requirements of the U.S. Department of Energy (DOE) and the California Energy Commission (CEC), while offering superior performance, long-life and value for a wide range of electronic equipment applications. Its new WAU Series Wall Plug-In 120V/60Hz AC Power Supply is rated at 12VA and is available in six different AC output ratings that range from 6.0Vac (±5%, 2000mA) to 24.0Vac (±5%, 500mA). Benefits include:
The ability to consume up to 25 percent less power than previous 60 Hertz AC power supplies, with an average typical efficiency of 88% per the Level VI efficiency requirements.
A robust efficient design, minimizing losses and heat, providing superior reliability, quality and long-life.
Flexible design options including a screw terminal secondary, third pin ground with secondary ground connection, six foot long output cord and a mounting tab for added mechanical security.
A 10-year warranty.
Click here for more information.