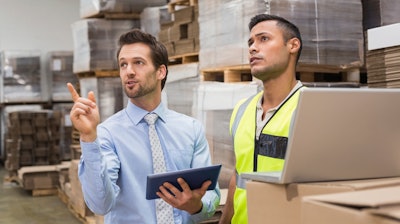 The workplace and employee culture has changed. Across manufacturing, from assembly line to fulfillment to management to R&D, employees are no longer trading job security for job loyalty.
Actually, many new generations don't factor in company longevity at all. Instead, they see their jobs as attaining a growing portfolio of experience and skill development to make them more marketable whether it be where they are now, or elsewhere. With this employee mind-set, how can employers engage and motivate workers so they will stay longer and provide exceptional experiences for customers?
While it may sound counter intuitive to invest in talent that views their employment with you as a "stepping stone" – it isn't. When you offer staff advanced skills development (enabling them with improved decision-making abilities), and recognize and reward individuals and teams for their high performance, it will make them want to stay longer (if not forever).
And, just as important, enablement will make them more valuable by providing exceptional service during the time they are with you. Here's how.
When front-line employees are enabled with learning and development opportunities, they will be energized and engaged and create better experiences for everyone they have contact with - both internally and externally. And the reason is clear -- when your front-line employees feel recognized and valued – they become empowered, which will positively influence their attitude and approach toward productivity, task ownership, team building, and all communications.
But for them to feel empowered they must first be enabled.
The key to enabling manufacturing front-line employees is to foster a culture of learning and development. Employees need to feel their role has trajectory. This means companies must provide continuous learning, recognition and personalized feedback. This development will give employees skills to make smart, on-the-spot decisions on behalf of their departments, which will authentically put the best interest of the company first.
Below are the three keys to success to achieve this:
Share the truth with your employees. Too many companies approach executive-employee communications on a "need to know basis" but that doesn't allow your teams to be part of the solution. Instead, share the truth about organization direction, products that are discontinued, what is in the pipeline, and how each individual can contribute and be recognized in the organization.
Make learning and development a priority. The purest path to intense enablement is providing a pathway for advanced skill development. It is much more likely that your talent will want to stay with you longer if you make the investment and demonstrate your commitment to them – they will want to grow inside your company and not start over with another.
Encourage initiative and reward high performance. When given the choice, most people would rather be great, than just ordinary. Provide your front-line teams with instruction and direction and when both are executed the right way at the right time, recognize them for it. If production schedules are coming in early, quality control has improved measurably, or safety compliance has been achieved – make sure employees are recognized and rewarded in meaningful, personalized ways. While low to average performers shy away from accountability – high performers thrive on it. Giving a gold star to employees just for showing up will not help to motivate them to high levels of achievement.
When you combine positive and inspiring leadership with these three initiatives your manufacturing employees will be motivated to deliver results. Your investment in them will earn their commitment and loyalty to you. Enablement translates into energy, motivation, and exceptional experiences for your supply chain and customers, and more money towards your bottom line.
Pete Psichogios is President of CSI Performance (www.csiperformance.com) whose mission is to help companies create engaging employee and customer experiences. He is author of the book, Leading from the Front Lines, available on Amazon. He can be reached at p.psichogios@csiperformance.com.