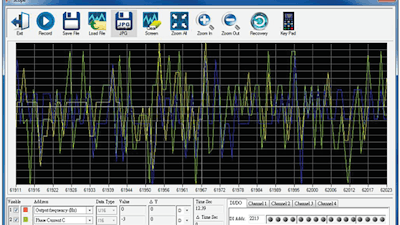 AutomationDirect
The use of variable frequency drives (VFDs) to control the speed of AC electrical motors continues to grow in popularity for all types of equipment and machinery. VFDs have become smaller, smarter, and more economical in recent years, enabling designers to optimize operating speeds, save energy by running equipment slower where possible, and minimize equipment wear by providing smooth starts and stops.
While controlling a motor at a constant commanded speed is often a primary goal, there is an entire category of applications where it is more important for motors to produce a constant commanded torque, regardless of the resulting speed. Although torque control has previously been considered more of a high-end VFD feature, there are now mid-range VFDs capable of this functionality. This article describes some considerations regarding when and how to implement a VFD in torque control mode.
Maintaining Tension
Torque control applications generally involve the winding or unwinding of materials—such as paper, textile, or metal sheets or strands—on to or off of spools. Because the diameter of the rolled product changes during operation, the effective required mechanical torque changes, which is why the electric motor driving the spool needs to control torque to maintain consistent product tension. For example, if motor speed remained constant during a winding operation, the material would have greater and greater tension as more of it wound on to the spool and increased the diameter, and vice versa.
For other mechanical applications, a motor can be operated using torque control to ensure that the mechanical components achieve a consistent commanded force. This can be useful for some material handling equipment, or even for maintaining a load in a fixed position.
Monitoring Speed and Torque
Speed control requires a VFD to modulate the frequency and voltage as needed to produce a commanded speed, while torque control requires a VFD to modulate current and frequency as needed to produce a commanded torque (Figure 1).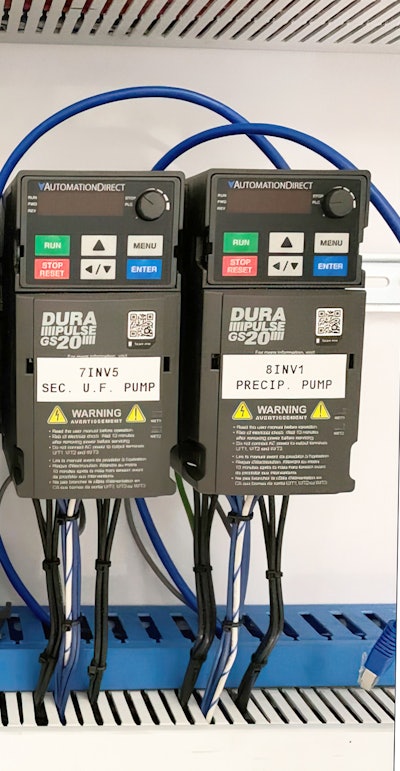 Installing a sensing device—typically an encoder—on a motor and connecting this to the VFD is the most accurate way to detect speed and enable true closed-loop speed control. However, many VFDs today use "sensorless vector" technology where the VFD can mathematically determine motor speed with high accuracy based on the monitored voltage and current. Sensorless vector technology is not as accurate as closed-loop control, but it performs well once the VFD has "learned" the motor characteristics via an initial tuning process.
Torque sensing, on the other hand, is accomplished by monitoring motor current, which is proportional to torque. While there are some more accurate VFD technologies for monitoring current, a typical sensorless vector VFD can estimate the operating current well enough for most torque control applications.
Using a VFD for speed or torque control does require a degree of initial setup.
VFD Software Configuration
For any given motor to be controlled, the VFD must be configured with the nameplate-rated motor voltage, amps, frequency, poles or nominal rotations per minute (RPM), power, and the maximum allowable operating speed. Note that users can constrain the maximum operating speed to below the nominal RPM, or even allow it to exceed the nominal RPM. However, speed limiting is important for torque control because otherwise an unloaded motor would cause the motor to run away to an undesirably high speed because there is no way to achieve the desired torque.
Most VFDs can accept settings via their faceplate keypad, but users will usually find it much easier to work with PC-based software when entering the necessary parameters (Figure 2).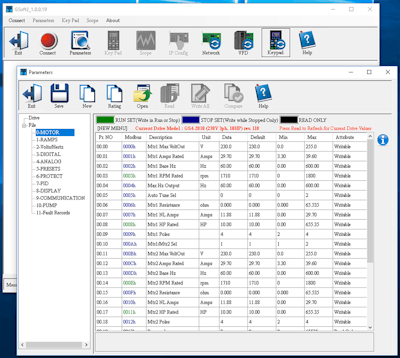 With the basic setup parameters entered, the user next initiates a "dynamic tuning" of just the motor—with all pullies, gearboxes, or other mechanical components detached—so the VFD can operate the motor in various ways. This procedure establishes electrical characteristics, including no-load current, stator resistance, rotor resistance, magnetizing inductance, and stator inductance.
Running in Torque Control Mode
With the VFD configured and tuned, the user can provide a torque setpoint and command the VFD to run in torque control mode to meet that setpoint. It is possible to adjust the setpoint via the keypad, or with a 4-20mA signal sourced from another device or PLC. However, most applications will use a digital controller such as a PLC, often with an industrial fieldbus connection like Modbus or EtherNet/IP, to provide coordinated control of the motor operation with upstream or downstream equipment.
With the right VFD, it can be straightforward to implement torque control. However, because this mode is somewhat more complex than standard speed control, it is important for users to have other features available to assist with commissioning and troubleshooting. Oscilloscope functionality built-in to the configuration software is the best way for most users to visualize motor operation (Figure 3).
For some torque control applications, the PLC will simply command the winding/unwinding motor to run at a target torque as product is handled. However, more elaborate schemes are possible. This can include delivering a torque that is a ratio of or biased by other equipment operation, or schemes to clamp or limit torque as needed to protect the products and/or equipment.
Expanding Torque Control Applications
Operating AC electric motors at a commanded torque instead of a commanded speed is important for any kind of winding/unwinding application and for other machinery and material handling tasks. While torque control was formerly a relatively specialized function, this capability has been made more accessible today, even on mid-range VFD products. When these products also include easily learned user-centric configuration and oscilloscope/monitoring software, designers can apply this operating mode to a wider range of applications than ever before.
---
Kevin Kakascik is a Technical Marketing Engineer at AutomationDirect. Over his 20-year career he has held controls engineering positions for machine OEM's, entertainment industry systems integrators, and material handling systems integrators where he estimated, designed, commissioned, and started up systems. Kevin has worked at AutomationDirect since 2013 in technical and marketing roles. He holds a bachelor's degree in Computer Science and Engineering Technology and an associate's degree in Electrical Engineering Technology.