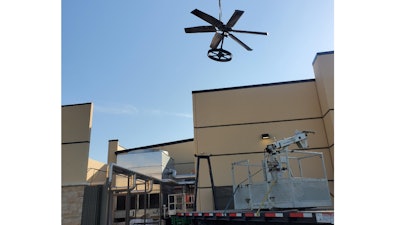 Stellar
The Children's Health StarCenter, a community ice rink in Farmers Branch, Tex. affiliated with the Dallas Stars, anticipated an eventful weekend in early June. The Thursday before the events, summer heat with temperatures north of 100 degrees swept through and triggered a malfunction in the refrigeration system. Ice began melting and put the scheduled youth, adult and summer high school games in jeopardy.
Desperate for a solution, the rink contacted its refrigeration contractor, Stellar. Stellar received a call between the hours of 7 p.m. and 8 p.m. and immediately sent a technician on an hour-long drive to assess the situation.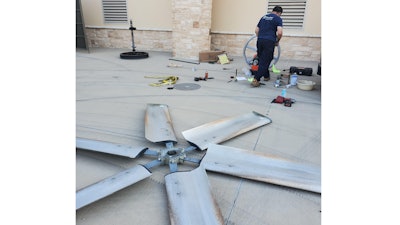 What the technician found prompted a call at midnight to Stellar's regional service manager for Texas and Birmingham office, Eric Adams.
"The ice rink had experienced high pressure," Adams said. "We were able to get one of our senior technicians to troubleshoot the system. We found the condenser unit on the outside had a catastrophic failure on the fan that caused it to be inoperable."
A plan was developed and action to resolve the situation began. Stellar's parts department reached a factory to track down the necessary parts needed to get the unit running again. The parts department expedited the items which were transported via truck overnight.
Meanwhile, director of controls and automation Brad Smith, who lives in Canada, remotely accessed the system and bought the technicians some time.
"Our controls department was able to save us time as well by going into the system and manipulating other equipment to reduce the load on their system which would bring those head pressures down."
Multiple departments, technicians, office personnel, truck subcontractors and a crane operator converged. Technicians endured 100-degree temperatures inside the equipment room, but the repair was ultimately completed at 11 p.m. on Friday, June 11.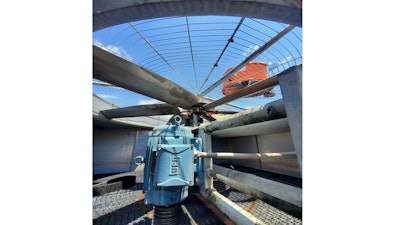 Leigh Ann Rassler, the marketing manager at Stellar who works directly with the industrial refrigeration group, marveled at the team's effort.
"It was the collaboration of all the divisions in the company," Rassler said. "A person was able to remote in from [Canada] and keep the ice from melting. They didn't have to cancel these games and events they had scheduled."
Adams said Stellar receives calls at any and all hours of the day and night including holidays. He added situations such as this one are quite common in the summer when temperatures rapidly rise and equipment is pushed to the limit.
"The Stellar team came to our rescue," senior vice president of StarCenter facilities Damon Boettcher said in a press release. "Stellar's quick actions and expert knowledge of ice rinks saved our ice and allowed us to host the games on schedule."