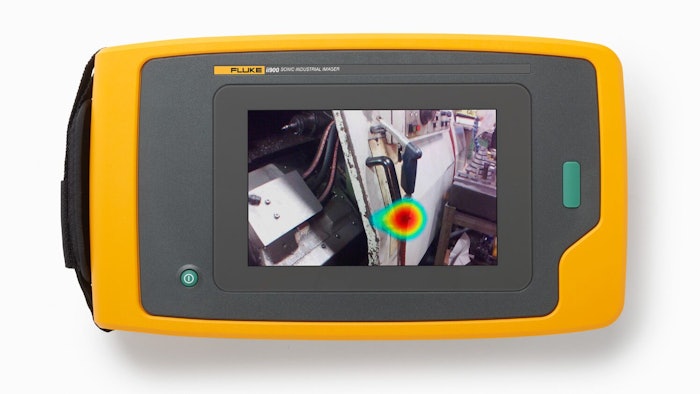 Fluke (Everett, WA) has revamped its entire line of industrial thermal cameras with more premium features packed into every model, providing higher value for the customer and allowing the company to reduce the number of cameras it offers to simplify the buying process. These Fluke cameras are optimally engineered to enable industrial professionals to safely, quickly, and easily find, assess, and solve mission-critical problems before they result in downtime, become costly, or even disastrous.
The PTi120 Pocket Thermal Imager from Fluke offers a pocket-sized thermal camera that withstands dirt and moisture. The ability to survive a 1-meter drop offers industrial technicians a durable solution for quick temperature scans of electrical equipment, pumps, motors, building systems, HVAC and process control equipment for hot spots and cold spots that can indicate early signs of trouble.
The Ti400 PRO and TiX500 series Fluke Thermal Cameras bring accessible 640 x 480 resolution, establishing the new baseline for today's professional industrial imagers. The new 640 x 480 resolution models include the Fluke Ti401 PRO Thermal Camera (with the ruggedness and ease of use professionals expect from Fluke plus sharper, crisper images and the highest resolution in its price range) and the Fluke TiX501 Thermal Camera (high-definition cameras for exacting reliability inspections, industrial maintenance, building diagnostics and troubleshooting with 240-degree articulation for tight or difficult to reach spaces.
www.fluke.com; 888-492-7540