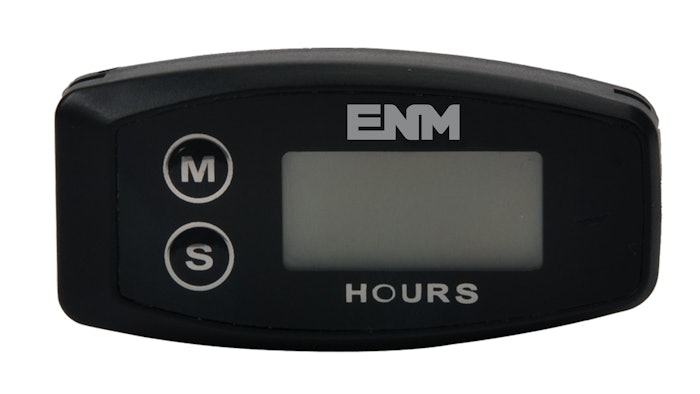 ENM Company (Chicago, IL) introduces the series T56E LCD Vibration Activated Hour Meter. The hour meter features 5-digits with an hour glass icon as a running. According to the company, this meter can be installed anywhere on equipment with no special wiring connection or power source to operate. There is a double sided tape on the back for mounting on surface along with two side holes for extra wire mounting for more security. The internal battery supplies all the necessary power for the gauge to operate for years of service. Features include:
3 timers (Total hours, Job 1 and Job 2).
Resettable job timers.
2 vibration sensitivity settings (low and high).
100% water sealed and rated for IP68.
Power saving mode to conserve battery life with programmable sleep time.
Lock function to prevent time usage during transport.
www.enmco.com; 888-372-0465