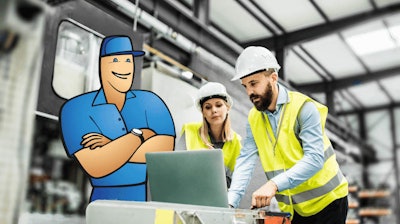 MRPeasy (Dallas, TX) has announced a significant upgrade to its ERP/MRP software suite. By introducing the Master Production Schedule (MPS) functionality, MRPeasy aims to give small manufacturers another practical tool that has so far been available only to larger enterprises.
In a notable step forward, MRPeasy's functionality now combines long-term production planning with short-term production scheduling capabilities. This integration distinguishes MRPeasy as a unique solution in the small-manufacturing-oriented ERP software market.
MPS is a tool that has been a mainstay in manufacturing planning for decades. It serves as a long-term plan that outlines period-by-period what products and quantities to produce while considering factors like customer demand, current inventory, available materials, and production capacity.
MPS functionality is vital for growing manufacturers as it provides a structured approach to production planning and scheduling, allowing them to easily plan material and capacity requirements, reduce lead times, and minimize costs. By systematically aligning production with demand, small manufacturers can prevent stockouts, reduce overstocking, and increase customer satisfaction.
Furthermore, MPS fosters inter-departmental collaboration by promoting efficient communication and problem-solving between sales, production, inventory, and procurement functions. This ensures small manufacturers can adapt quickly to market changes, continuously improve processes, and maintain competitiveness.