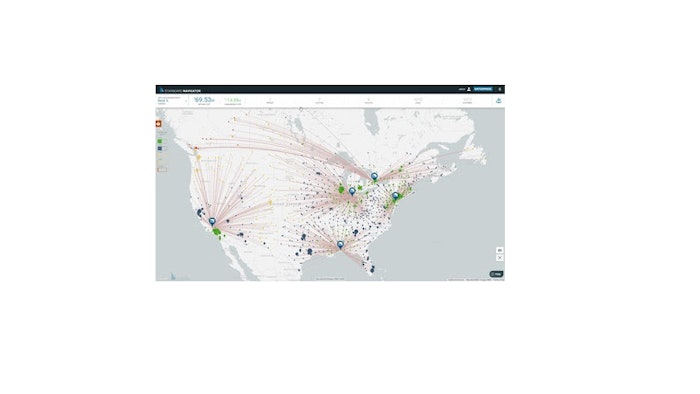 Starboard Corp (Traverse City, MI), an innovator in Supply Chain Design software, reports that usage of its platform has tripled in 2021 and its customer base has doubled. Starboard's 70+ customers include some of the leading companies in Consumer Goods, Retail, Discrete Manufacturing, 3PL's, and management consulting firms. Adoption of its software as a service is expected to increase further in 2022.
The Covid pandemic and its associated disruptions served to hasten a 20-year trend towards more dexterous supply chains—ones that can morph with emergent opportunities and challenges without being constrained by long term commitments. The configurations of modern supply chain networks continuously evolve as supply chain leaders respond to disruptions and support corporate strategies that include nearshoring, omni-channel distribution, and direct to consumer models.  Starboard is responding to this demand for agile network design.
Starboard's platform, Navigator, changes the paradigm of supply chain design and is selected by supply chain leaders because it delivers: 
Productivity—4-5X faster modeling—analysts answer questions rather than manipulate data

Time to Value—Decisions made in hours instead of months

Visual Design—users and executives interact with supply chains not tables and the tool is attractive to millennials and GenZ employees

Flexible licensing structure—organizations are not limited to one or two specialty technicians. Analysis can be distributed to the logistics experts

Future Proof Technology—Navigators' modern architecture and aggressive development cycle provide a richer roadmap than any other tool on the market
Starboard provides detailed answers to classic network design questions, examples include:
Where should I put my next distribution center?

What is the best configuration of suppliers and manufacturing sites?

How can I (economically) get my service time to meet customer expectations?
Get a short demo video clip here: Starboard Navigator