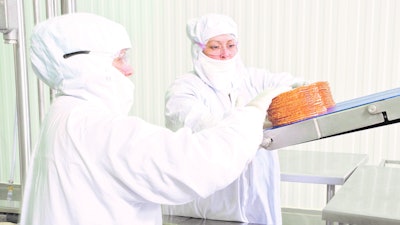 West Liberty Foods of West LIberty, IA recently realized $2 million in maintenance cost savings over two years after implementing cloud-based lean manufacturing solution Leading2Lean at three of its plants.The savings were attributed to:
Greater visibility on where money was spent on materials, as well as employee time.
A reduction in employee turnover of 50 percent.
89 percent utilization of its maintenance workforce.
Improved operational availability. The company attributed this to process visibility and the ability to drill down on issues.

Because of greater transparency and accountability, there's been an improvement in company culture—one of greater transparency, accountability and engagement. This has helped improve employee retention.
Real-time access allows any user to analyze reports that matter most to their job function and recommend changes to operations based on those reports. Before implementing Leading2Lean, the company would need to ask the IT department for the information they needed.

www.leading2lean.com