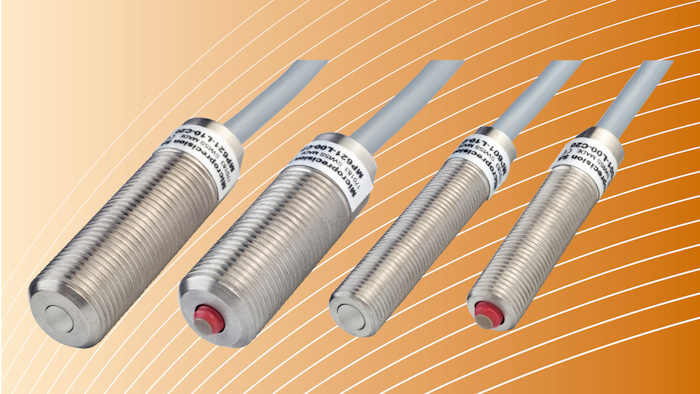 Wilbrecht Ledco
Microprecision is introducing a new product for mechanical position detection. The new MP600 series of mechanical sensors is designed to detect two positions within one single product. The distance between the two positions can be customized to the user's application between 0.3mm and 1.5mm. Additional features include:
Fixed NC and NO contacts activate with no measurable hysteresis.

Repeatability better than 5 µm.

Operational temperature from -40°C up to 130°C.

Cable termination supplied with a M12 connector.

Designed for low voltage applications up to 30 VDC.

IP67-rated standard housing sizes are M8 and M12 with a pin or ball plunger.

Applicability in automation, process control and OEM industries that require two switches for position control.
For more information, visit www.wilbrechtledco.com; or call 888-323-8751.