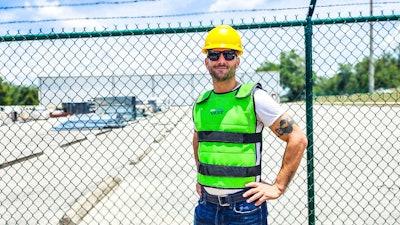 The StaCool Vest Core Body Cooling System from StaCool Industries (Lecanto, FL) is now available in luminescent safety colors and helps workers stay safe, cool and productive despite elevated ambient temperatures. Fully adjustable models are available in safety yellow, orange and green to wear over normal clothing, providing all-day comfort with unrivaled mobility. Under-vests are also available, to be worn under other clothing, so there is a StaCool Vest to suit any style, preference and application. Additionally:
Easy to care for micro-thin, highly breathable materials provide wearers unsurpassed cooling comfort and mobility.
ThermoPaks around vest provide hours of cooling; a spare set of ThermoPaks are included with each StaCool Vest to extend cooling time and comfort when the initial set thaws.
A thermal barrier is built in to ensure wearer does not get too cold.
Ideal for road crews, welders, utility workers, power plant employees, foundry workers, industrial/manufacturing employees, and anyone else wanting to remain cool in hot conditions.
www.StaCoolVest.com, 866-782-2665