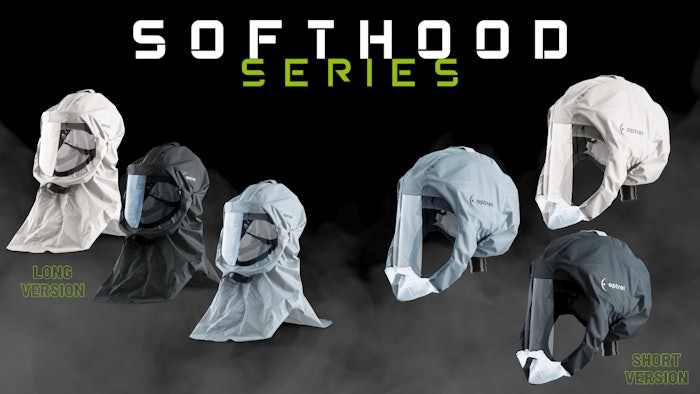 Optrel (East Greenwich, RI) has announced the launch of the NIOSH-approved Softhood Series. Paired with the optrel e3000x PAPR blower system, the Softhood Series offers the ultimate in respiratory protection, filtering out 99.8% of smoke, aerosols, dust, viruses and other toxins. The Softhood Series is easily adaptable for various industries. Additionally:
Made of ultra-lightweight nylon fabric, the durable surface allows for optimal cleaning and disinfecting.
The anti-fog coated panoramic visor offers an unrestricted view of the area at all times.
Optrel's softhood is available in short and long. The short softhood allows for optimal auditory perception and the long softhood offers maximum protection of the entire neck and shoulder area.
www.optrel.us, 401-398-7240