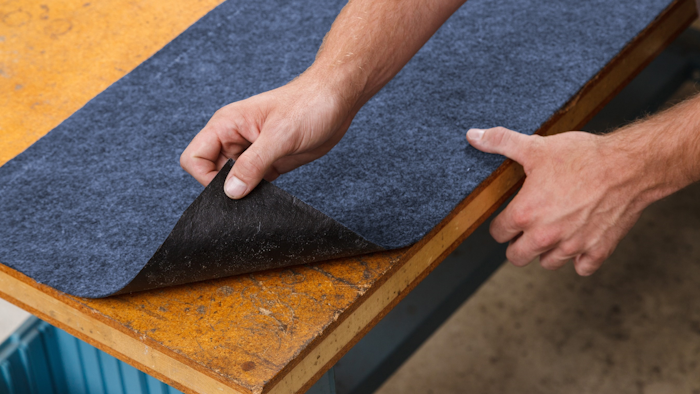 Brady (Milwaukee, WI) has announced the new Brady SPC TOUGHSORB Semi-Permanent Adhesive Mats, designed to easily adhere to and remove from most surfaces for use absorbing leaks, trips and spills indoors or outdoors. According to the company, TOUGHSORB mats are great when users need to contain leaks, mask tracking and provide additional absorbency and employee protection in high traffic aisles and walkways. The mats are easy to install and the blue color provides an aesthetically pleasing finish in aisles and walkways, while masking and absorbing liquid spills. Additional benefits include:
Needle-punched polypropylene construction, providing nearly 25% more absorbency compared to other options.
A self-stick adhesive backing, allowing users to simply roll out the mat, cut it to size and adhere.
Easy removal, without leaving residue.
www.BradyID.com; 414-358-6600